Last Updated on 11 May 2023 by gerry
It's our last Sunday of our trip, so the big question on our minds is where to spend our last VERMUT TIME! Yesterday's transport difficulties with getting to our wine tour means that today we need a better plan for acquiring a taxi in the vicinity of Alella, so what we've come up with is to celebrate our last vermut time in Port Masnou and ask the establishment we are drinking in to order us the taxi.
In fairness, Al kind of suggested this approach yesterday when we were having lunch in Bar Angel and it is definitely the way to go when there is no taxi app you can use and the (Spanish) language barrier is just too much on the phone. When we arrived in the El Masnou's marina (Port Masnou) we found a plethora of bars and cafes, so many more than we saw on the other side of the tracks in the town itself yesterday. We chose one called Restaurant Lolas and got down to the taxi conversation right away when ordering our vermuts. The waitress was reluctant at first and I think she wanted us to call ourselves once she got a taxi number from her boss, but thankfully she agreed to make the call and navigate what can be quite a complicated conversation.
What a relief – taxi booked for 2.45pm and it was just gone 1.15pm, so we could now enjoy some vermut, some wine and some patates braves i pa amb tòmaquet. There was a nice buzz around with families enjoying their Sunday afternoon together at the harbour. There was a spot of rain on the way but it didn't ruin everyone's fun. It started a bit and then just stopped.
It was a relief to spot our taxi arrive bang on time and take us up through some of the residential streets one one side of Alella and right up to the locked gates of the Alta Alella vineyard. We buzzed our way in and on this day we were the first of the tour to arrive. The rest of the participants represented a fair international spread, what with us from Scotland and Ireland, an English couple a group from Finland, a couple of Catalans and a Brazilian. Our guide Pilar gave us a wonderful guide around the vineyards, in to some of the units with large vats and machinery and finally into the cellar where all there wines and cavas are quietly resting and fermenting.
The second part of the experience was to taste a selection of wines, ranging from a sparkling rosé, to a cava, then a pretty unique "orange" wine and finally a red with their Syrah variety. The orange wine is produced by combined the skins of the red Pansa Negra grape with the juices of the Pansa Blanca grapes in large clay ancient Roman-style amphoras. The grapes known as Pansa in Catalan are more widely known as Xarel·lo varieties.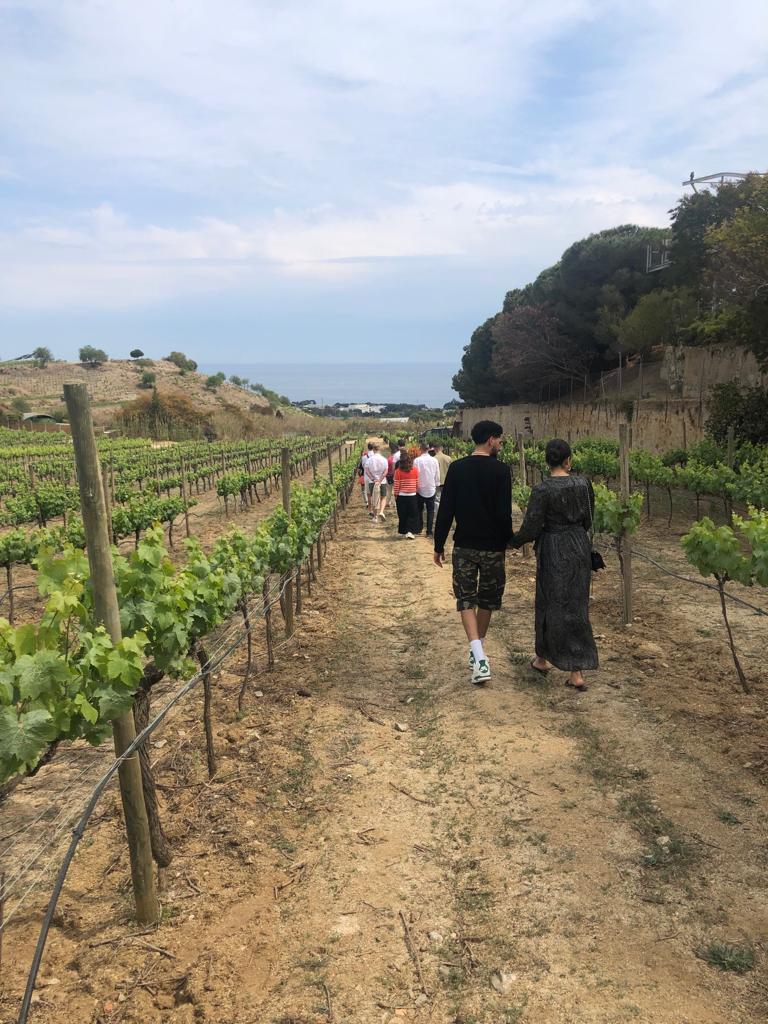 They were all very palatable to me, but the favourite by consensus between the two of us was the red wine, though we decided to buy a bottle of both the Syrah and the sparkling rosé to somehow manage to consume over the next couple of days.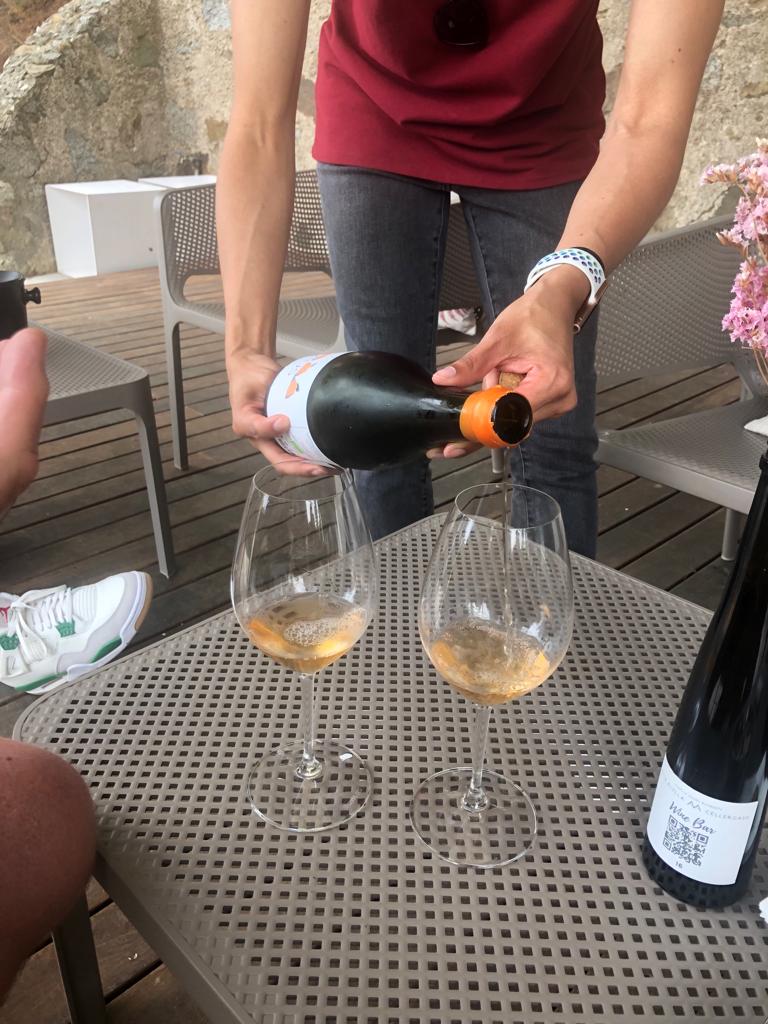 A great experience, highly recommended – we felt in great form to tackle the journey home under our own steam. In the taxi earlier, we had seen that we weren't too far up in the hills and the walk down to the station in El Masnou would probably just take about an hour or so.