Last Updated on 12 April 2010 by gerry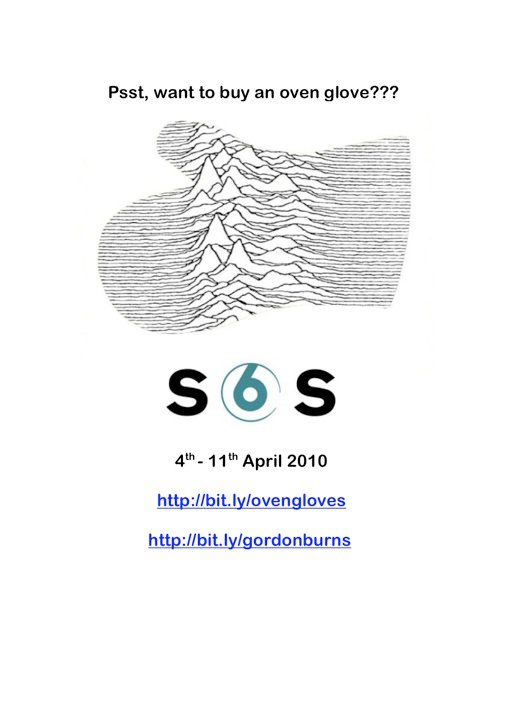 In the wake of the Rage Against the Machine Christmas No. 1 campaign, copy-cat campaigns have been bobbing up and down destined never to achieve the same success.
I saw a bumper sticker the other day for the "Ultravox Vienna for No.1" campaign. When you delve a bit deeper on that one, you discover it's just a self promoting campaign originating from Ultravox themselves on their comeback tour. I suppose just getting to No. 2 still rankles with them, but it's not something that fires my imagination, in other words It Means Nothing To Me! As pointed out in Comment #1, I didn't delve deep enough into the Vienna campaign and got the wrong end of the stick. http://ultravox.org.uk is the band's official website, but it is run by fans not the band and the fans' Vienna campaign pre-dated the RATM phenomenon by six months.
However the campaign to catapult Half Man Half Biscuit into the charts for the first time in the band's long and admirable career gets my support because…
It makes me laugh. In the spirit of band's tongue-in-cheek lyrics, the campaign's target chart position is No. 6.
It's one of my favourite HMHB songs: Joy Division Oven Gloves
Behind the humour, there is a genuine reason for supporting the campaign, namely to raise awareness about the axe looming over the BBC 6 Music radio station, possibly the only radio station that consistently plays the music I want to hear.
So how can you support the campaign?
That's pretty simple: join the Campaign's Facebook page and most importantly buy the Half Man Half Biscuit track Joy Division Oven Gloves some time between 5th and 11th April 2010 as set out in the latest campaign news, below (as of 23 March 2010):
Hi everyone.

Thanks for your support and hello all you new members who have joined since our brief mentions in the Independent, Mirror and Metro.

Well, it now seems like "Joy Division Oven Gloves" has become a sort of unofficial anthem for "Save BBC 6 Music", and now we're going to really try and push this into the charts.

Membership is now heading towards the 3,000 mark, and we still have a couple of weeks to go!

What we want to ask is if there's anyone out there who can help with or has any ideas with regards to promoting the group, please get in touch. And indeed, if you have the time and the inclination for this cause, please invite as many people as you can.

After much confusion, we can now confirm that we want to get this into the charts in the week commencing April 12th. You need to buy the track between 5th and 11th April 2010 but NOT NOW OR IT WON'T HELP!

When its time, you can go to one of these retailers, it's Track 7 on the album "Achtung Bono"

And the cheapest option, Tunetribe £0.69
Or from whoever your preferred retailer may be.

This Saturday (27th March) there is a demonstration at Broadcasting House. Of course the most effective thing you can do is to save 6 Music is take part in the BBC Strategy Review online survey. You can also sign the petition and check out:

Hopefully lots of you are going to see Half man Half Biscuit this week in Shrewsbury and Cambridge!

Let's get Half Man Half Biscuit's "Joy Division Oven Gloves" in at no.6.

xxxx
Update
The JDOG campaign succeeded to some degree by getting the track to no. 56 in the UK singles chart released on 11 April 2010. Well done. DANCE DANCE DANCE DANCE!