Last Updated on 13 December 2015 by gerry
This week the spotlight is one of the more introspective songs from my Edinburgh student days (like Don't Fall Again). Back in 1986 I was living at 10 Brougham Place, Tollcross – I was a student of Computer Science & Electronics and shared a flat with two medical students and an arts student. This healthy cross-faculty mix was certainly a factor in the four of us getting on so well over those 2-3 years. But I was definitely the geek of the group and often struggled to keep up with some of the more philosophical discussions that took place.
Download song | Lyrics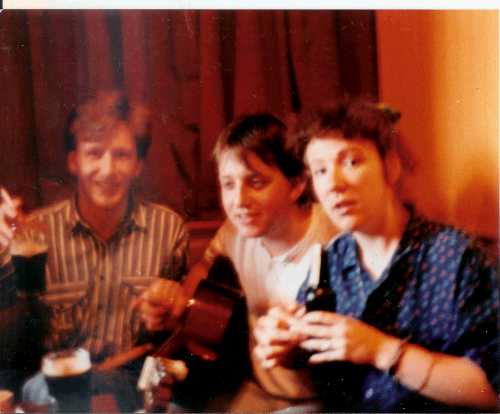 Speak My Mind was my way of expressing the frustration I felt at not being able to adequately express myself. The theme of the Irish paradox, wounded land and magical paradise, comes from the discussions I had with "closest friend" Linda (the arts student). At the time she was adamant that she wouldn't visit Ireland because of "the Troubles". I was relieved when these views mellowed some years later and she was happy to come on holiday through Ulster and Connacht.