Last Updated on 13 March 2023 by gerry
A calçot is a vegetable somewhere in size between a spring onion and a leek, similar in form and taste and extremely popular in Catalonia in spring. They are roasted, often over a barbecue, peeled to remove any charred layer, dipped in romanesc sauce and eaten by hand. We were lucky to be able to attend a community barbecue of calçots, a calçotada popular, right on our doorstep in the church square.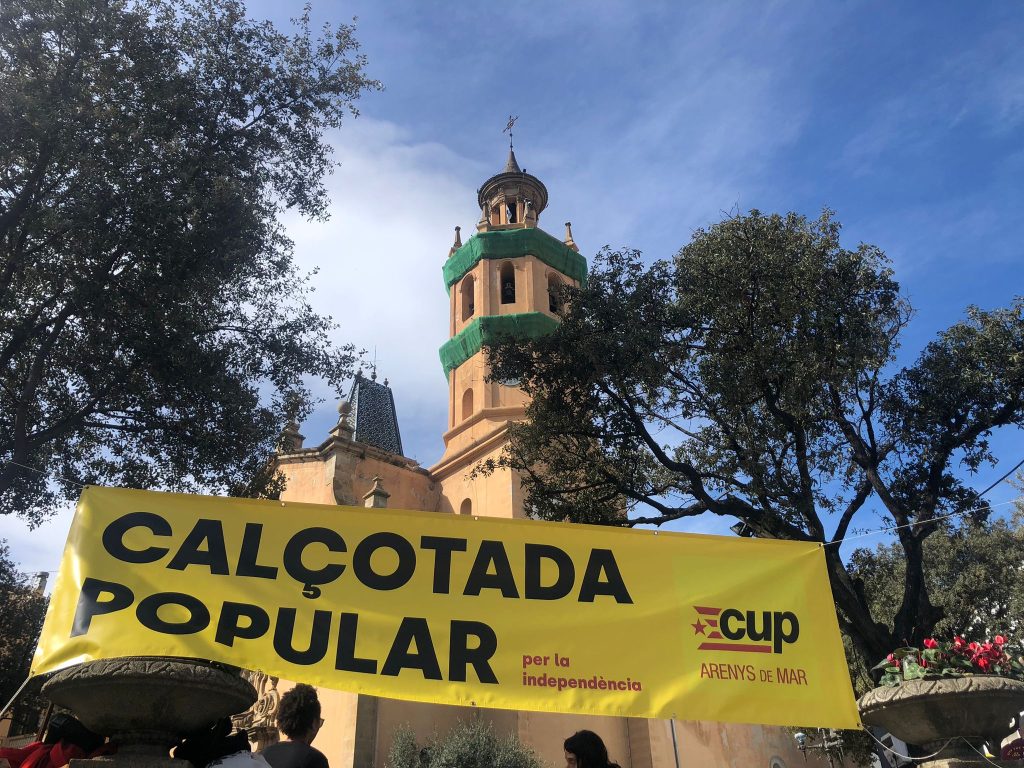 We continue to be blessed with warm sunshine and even some of the locals are shedding their layers of winter clothes. We, on the other hand, are out in short sleeves and shorts to enjoy this unique experience from 12pm. It is organised by the local branch of CUP, who are the far-left pro-independence party. This was not a political event, but rather a family-friendly community gathering with live music and three courses of open air food and drink. The local craft brewery, Synera, were supplying two types of beer: Americal pale ale and an amber ale.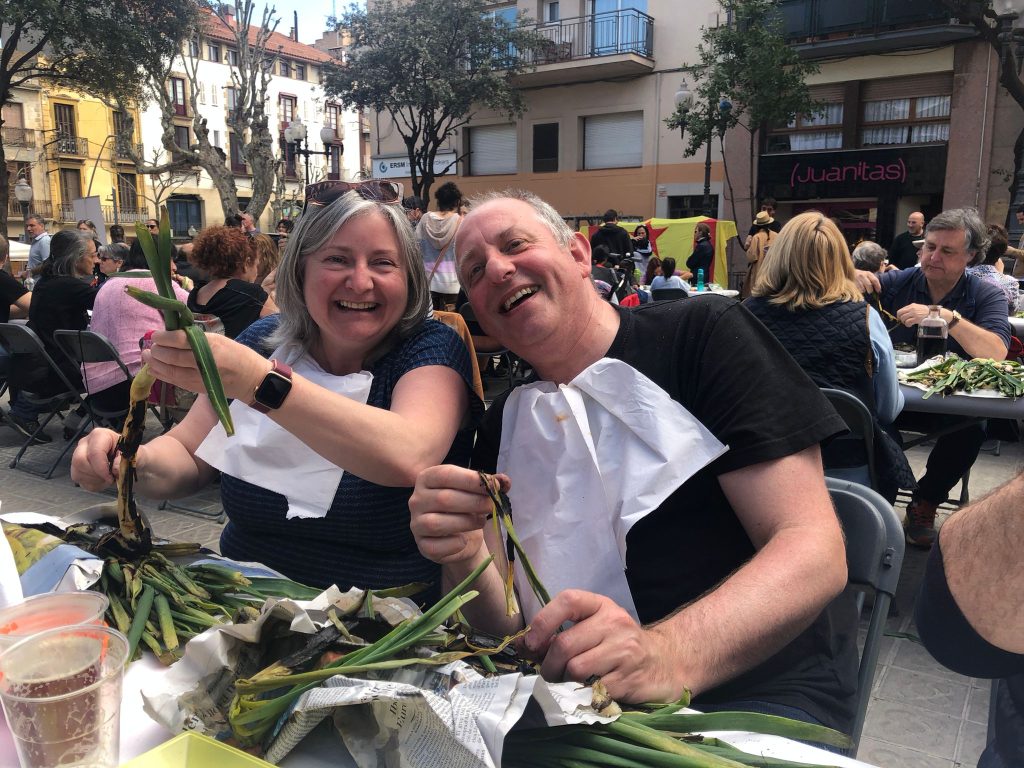 A huge factor in our enjoyment of the day was getting to know three generations of the lovely family who tooks seats beside us. Having a few words of Catalan definitely helped to make the most of a quite wonderful social interaction. Towards the end of the event, we discovered that the man from the Synera micro-brewery is part of the family too. Salut!